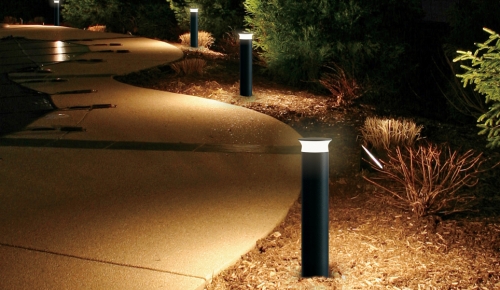 Make your yard even more stunning during the night than it is during the day by installing bollard lights. Here are the steps you need to perform this task.
1. Define Your Purpose
Adding bollard lights to your yard can address a number of issues. First bollard lights can create a physical barrier between walkway and dangerous areas. In addition by illuminating shadowy spots it creates an aesthetically pleasing look with the side benefit of safety.
2. Make a Sketch
Make a thorough sketch of your yard and walkway. Mark existing lights, trees and shrubs, vegetation and decorations.
3. Identify Locations
Select the specific spots in your yard where you want the bollards to be installed. The location and nearby objects will determine which lighting strategies are available to you. Remember you want it aesthetically pleasing and to have enough light coverage in the right areas.
4. Hire or Do It Yourself
Going DIY or hiring a professional will determine the lighting options available to you. Commercial bollards like these need cement bases, making them more difficult to install. If a simple solution is what you want you can go with Solar or Low Voltage lights, but you will probably be sacrificing light output.